Create and Optimize Content
That Drives Results
High quality, relevant content is a critical ingredient for successful digital marketing programs. From blog posts to white papers, editorial content and thought leadership, ideas matter. And delivering these ideas in a strategic way that supports your sales goals is critical. Yes, content marketing sounds easy…but it can place unexpected demands on your organization.
How do you create a content plan that aligns to your audience's interests? How do you ensure that your plan is ambitious but realistic? Will your organization be able to keep up with content demands over time? And how do you focus your content strategy around measurable business goals and avoid the trap of "content for content's sake?"
Content strategies fall short for two reasons:
Content for content's sake. This is the chicken without a head; lots of blog posts and social media updates that deliver hard-to-quantify performance data and no sales.
Elaborate strategy, difficult to execute over time; too ambitious a plan given resources available to focus on creating high quality content on an ongoing basis.
The solution
CommonMind provides a disciplined, audience-focused approach to content development. Our writers and designers work with you and your team to develop subject matter competency and align with your brand. We create content that's measurable, memorable, and response-focused. We then deploy that content across multiple channels, including blogs, email/inbound marketing, social media, and more.
We back up our content campaigns with smart analytics, focusing on the key metrics (conversions, leads, and sales) that contextualize results and inform future efforts.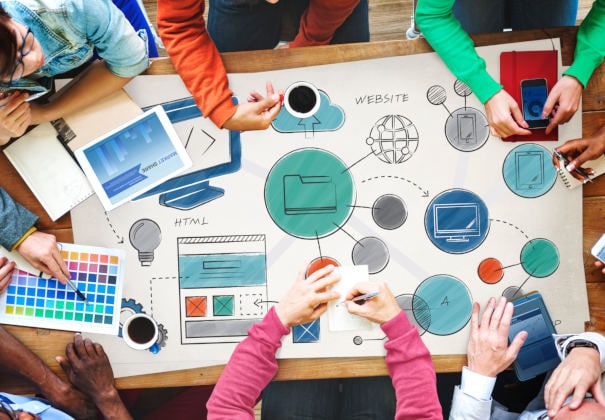 What we offer:
Persona development
Content strategy
Copywriting
Design
Infographic creation
Blog management & content creation
White paper & lead magnet concept exploration & development
Email campaign template creation & management
Inbound marketing programs
Marketing automation software selection & configuration
Campaign & content mapping
Audience segmentation
Program management
Reporting, analysis and optimization
Our Web Business Increased Over 40%
After we hired CommonMind to consult on AdWords & SEO, our Web business increased over 40% and Google organic positions improved dramatically. Thanks to Will & CommonMind, more than half of our new customers now come from our website.
Dave Kram
Tanner Bolt & Nut Corporation