Build. Deploy. Measure. Analyze. Refine.
How do you quantify the success of your digital marketing efforts? What KPIs are important to your business? How do you decide whether to spend more, less, or the same each month? How can you be sure the mix of platforms and channels you're using is right for your business? And how are you monitoring and managing your digital marketing footprint?
CommonMind helps identify what KPIs are important to drive success. Then we present campaign data data in a single, customized dashboard that provides faster, better decision making. Your metrics may require Google Data Studio, an API, or another solution. We'll use the right tool to present a multi-level view of campaign data – from overall performance to the tiniest detail – that's understandable and actionable for your specific situation.
In addition to the KPI data visualization tools we provide, CommonMind advisors analyze every online engagement. We start with the first keyword a customer enters into a search engine and end with the final outcome of each customer journey. CommonMind advisors map every interaction and conversion along the way, learning and optimizing over time based on concrete data.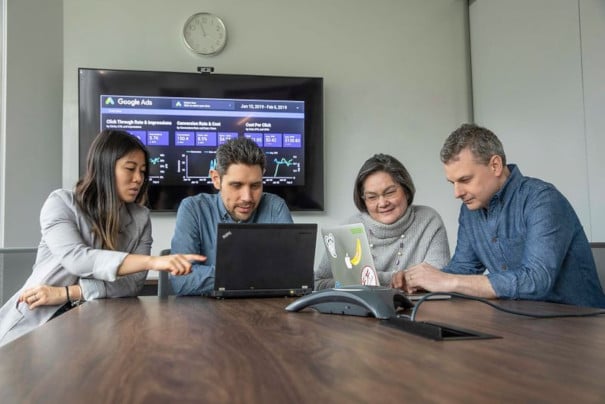 Here's just a sampling of what we look at:
How much traffic your website gets
Where that traffic comes from – and which keywords, ads and social posts are driving it
How long visitors stay on your site
Which of your pages are most and least popular
Your conversion rate from website visitor to lead or sale
Which social posts get the most engagement
What email content is most effective at driving interest
Where you should focus your budget based on season, business priorities and audience behaviors
Our Web Business Increased Over 40%
After we hired CommonMind to consult on AdWords & SEO, our Web business increased over 40% and Google organic positions improved dramatically. Thanks to Will & CommonMind, more than half of our new customers now come from our website.
Dave Kram
Tanner Bolt & Nut Corporation