For over thirty-six years, Future Stars has been providing families in Westchester, Manhattan and Long Island with specialty camp programs for kids. CommonMind has served as their digital marketing agency for more than 10 years. It's a collaboration we are proud to continue to grow as Future Stars' digital marketing partner.
Challenge
In 2005 CommonMind learned that Future Stars had a database problem. They managed two separate databases for camp registration. One was their in-office Microsoft Access database and the other was their website's e-commerce system. Keeping the two in sync led to wasted time and errors.
Additionally, marketing was not keeping up with growth. Over the last 10 years, Future Stars has continued to expand its camps and camp offerings. However, their traditional advertising channels, including newspaper ads and direct mail, were no longer generating enough interest.
Future Stars needed help with content marketing and social media management to meet the expectations of their social media savvy customers.
Solution
At the start of our work with Future Stars in 2005, CommonMind developed a new e-commerce platform that integrated with Future Stars' in-office camp registration database. When Future Stars transitioned to an online registration system, CommonMind led conversations with the vendor about necessary features including analytics and tracking.
In 2008, CommonMind started helping Future Stars with a new problem: finding additional channels for lead generation to counterbalance the loss of leads from print advertising. We conducted a keyword research study, launched campaigns in Google Ads and Bing, and optimized the Future Stars website for SEO.
More recently, CommonMind was engaged in putting together a social media strategy for Future Stars. We now manage the company's social media channels and paid advertising on Google and Facebook.
Results
Here's a look inside CommonMind's digital marketing success with Future Stars: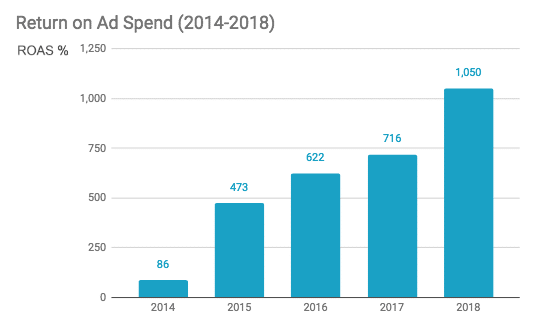 "I appreciate how CommonMind helps us navigate digital marketing as our business partner and advocate. They take the time to explain the data that backs up their digital marketing strategy and recommendations. CommonMind has gone above and beyond our expectations and has even driven important conversations with other vendors including our online camp registration system."




– Jordan Snider, Site Director at Future Stars
Do you have a digital marketing challenge? Say hello to schedule a complimentary digital marketing discovery call.
Visit Future Stars at https://www.fscamps.com/